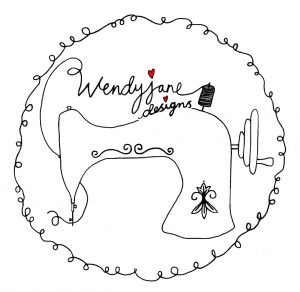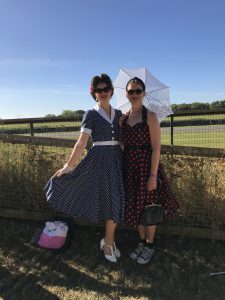 Wendy Jane Designs is a bespoke handmade gift business run by a mother and daughter team, Wendy and Amy, with a love for sewing and all things crafty. We are based in beautiful Surrey and create unique handmade pieces from our lovely garden studio. We love to incorporate vintage fabrics, buttons and trimmings into our work and often make use of recycled materials to create unique gifts just for you and your loved ones!
Our gifts range from textile art and hand embroidered gifts to jewellery, bags and knitted and crochet items. These can be personalised to make them even more special, so do get in touch if this something you would like.
Wendy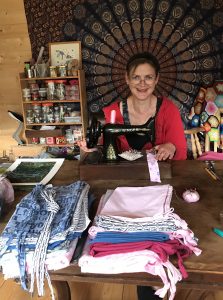 My passion for textiles, stitching and vibrant colours started at an early age. My grandmother, a seamstress, taught me to sew & embroider and was always a huge inspiration. These interests from childhood followed a natural progression to an enduring love of all things handmade.
After growing up in rural Herefordshire, I studied at the London College of Fashion and spent many years working in the rag trade for a ladies wholesale fashion house in the West End, which I loved! It was more like fun than working for a living! Shortly after my daughter was born I gave up commuting to London and started working from home.
I love experimenting, being creative and making things, I aim to incorporate many different techniques into my work to create interesting textural surfaces – I especially like Kantha hand stitch and freehand machine embroidery. I am particularly passionate about being eco-friendly and I use an eclectic mix of new and reclaimed fabrics which are transformed and given a new lease of life. I frequently integrate bits and pieces from my travels or something with a previous history that has been loved and cherished.
As a part of my ongoing interest in the arts, I am a member of various art and textile groups and regularly exhibit with:
Amy
Inspired by my mum I have always loved being creative and when she taught me how to sew, I knew I had found what I wanted to do! At school, I often dreamed about starting a handmade gift business and following in my mother's footsteps, how wonderful to now be working together!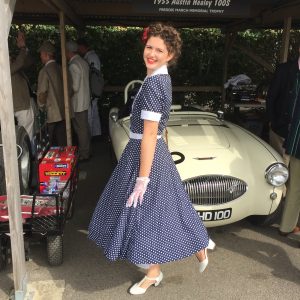 After discovering a passion for historical costume and storytelling I chose this over the fashion industry, where I went on to study BA (Hons) Costume and Performance Design at the Arts University Bournemouth. I have recently completed my course and am now looking to become a freelance costume maker. Take a look at my costume website: www.amyking-hale.co.uk
Being involved in creating handmade bits and bobs alongside being a costume maker is the perfect combination for me.
One of my favourite fashion eras was the 1940s-50s and in my spare time I love getting all dressed up with my family for vintage events, such as The Goodwood Revival and Twinwood. I enjoy making my outfits for these to create a unique look and jive the weekend away!
Where it all happens
This is our lovely garden studio where we create our handmade gifts ranging from textile art and embroidery to jewellery and unique pieces recycled from vintage fabrics and clothing. It would be fair to say that it doesn't always look this tidy and organised! That's our much loved dog Charlie relaxing on the lawn!
We continually collect textiles, buttons & fabric trimmings, reluctant to throw anything away as you never know when it might come in useful!
Take a look at our Instagram page here!