We take inspiration from our everyday surroundings ranging from nature, the changing seasons and local landmarks, such as Hampton Court Palace, all the way to the beautiful and colourful markets of India. Out on walks with the dog everyday we both have our cameras with us to capture any small details of architecture or nature that could inspire us and be a starting point for our artwork.
Textile Tours to India
Wendy frequently goes to India to inspire her work through the vibrant colours, patterns and prints she sees while travelling. Her most recent trip to Jaipur consisted of lots of block printing and embroidery.
I fell in love with the charm and chaos of India on my first yoga holiday many years ago and have returned there every year. One of my favourite trips was textiles focused and started in crazy, mad Delhi markets, shopping for fabrics and trimmings en route to Jaipur. I thoroughly enjoyed spending time block printing, stitching and tie dyeing surrounded by vivid colours, patterns, prints and textures. My regular trips to India have heavily influenced the style of my work over the years.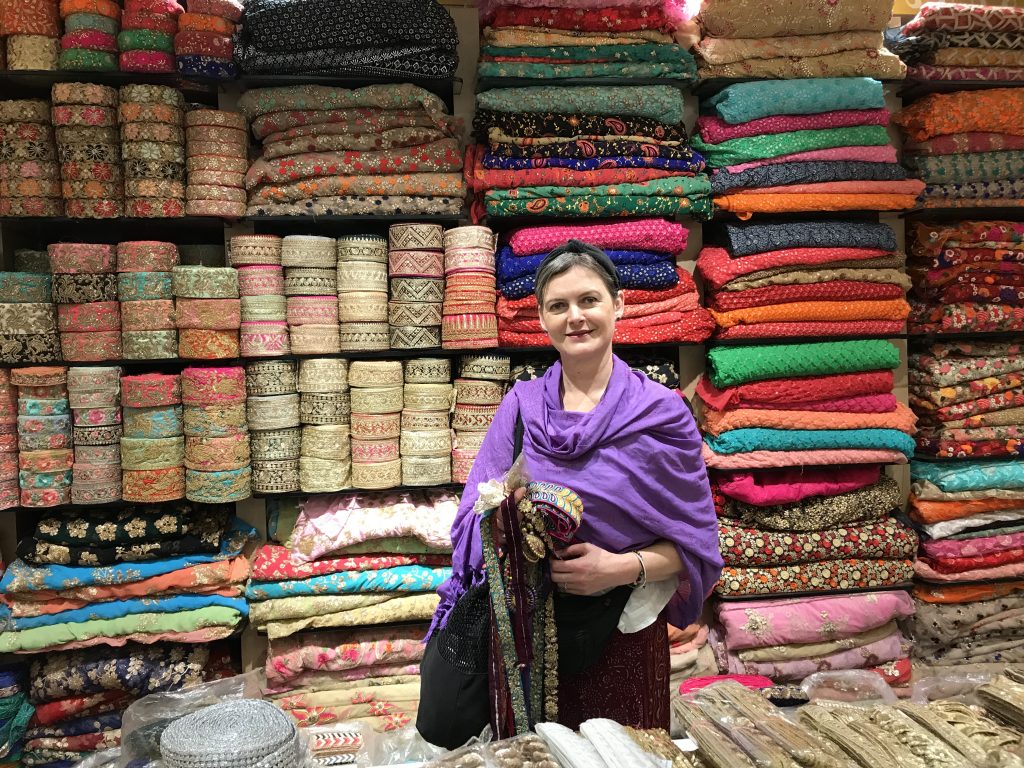 During this trip we stopped at an elephant sanctuary and were able to get up close with the elephants to feed, wash, and walk alongside them. It was clear that they were happy and well cared for which was lovely to see. I often use elephants in my textiles work so it was great to have this experience.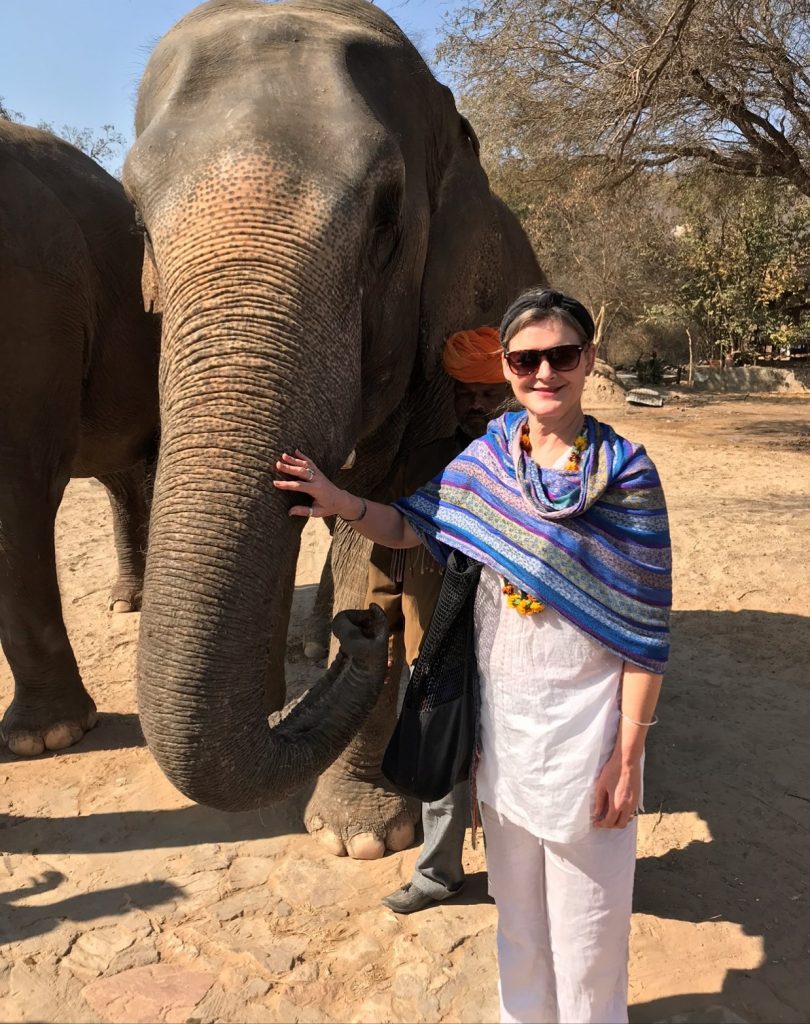 Daily life, long walks & the natural world
A piece often starts by looking to our daily life for inspiration so here are some photos that have influenced our artwork.